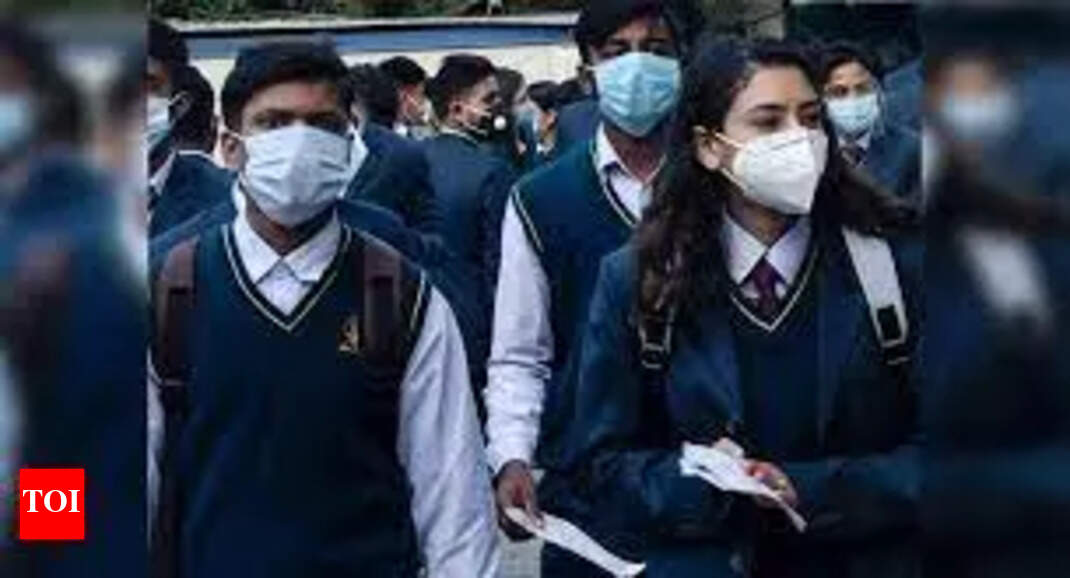 Assam School reopens: 4 X lakh class students on campus today
[ad_1]
GUWAHATI: The real test of reopening schools in Assam will begin from Monday as authorities stand ready to welcome more than four lakhs of Class X students to campus.
The classrooms have been carefully disinfected and the seating arrangements have been made taking into account the Covid protocols. Even though the chorus is growing to reopen all classes of the state, state government is still in experimental mode.
"The government does not want to take any risk with the health of students even though the rate of positivity for Covid has been less than 1% in Assam. Chief Minister Himanta Biswa Sarma was briefed on the decision of various state governments and their status to reopen schools. It is now up to him alone to decide whether to reopen the rest of the classes, "said a source in the education service.
Congratulations!
You have successfully voted
On September 6, physical classes for Class XII and the final years of bachelor's degree in schools and colleges reopened after four months in the state. But in Guwahati, less than 50% attendance was recorded in schools on the first day.

Kamrup (Metro) Schools Inspector Prasanna Bora said: "Class XII attendance at many schools in Grand Guwahati is still below 60%. For class X too, we do not expect more than 60% of students on the first day.
The Assam Secondary Education Council (Seba) has already cut the class X State Council Examination Program course schedule by 40% due to the loss of offline courses. While this was a relief for the students, Seba officials said there would be no compromise with internal testing, based on which an assessment will be made if the pandemic disrupts the 2022 jury's review. .

"The courses, whether online or offline, are going to be very important to all applicants. Previously, internal evaluation scores were not properly documented. But now Seba keeps records of all the students that would appear in the tables in Class X next year. We have already documented the scores of the first internal assessment (unit test), "said Seba's exam supervisor, Nayan Jyoti Sarmah.
Four internal assessments are planned for students in class X, with the semester exam probably at the end of October, the second unit test in December and the pre-boarding exam in February, he said.
Seba officials have said the Class X State Council's review could begin from the third week of March next year if Covid is no longer a spoiler.
According to the latest SOP released by the state's education department, the reopening of physical class X class in high schools, high madrassas, boarding schools and boarding schools in the public and private sectors is allowed until that the positivity rate in the respective districts is less than 2%.
[ad_2]