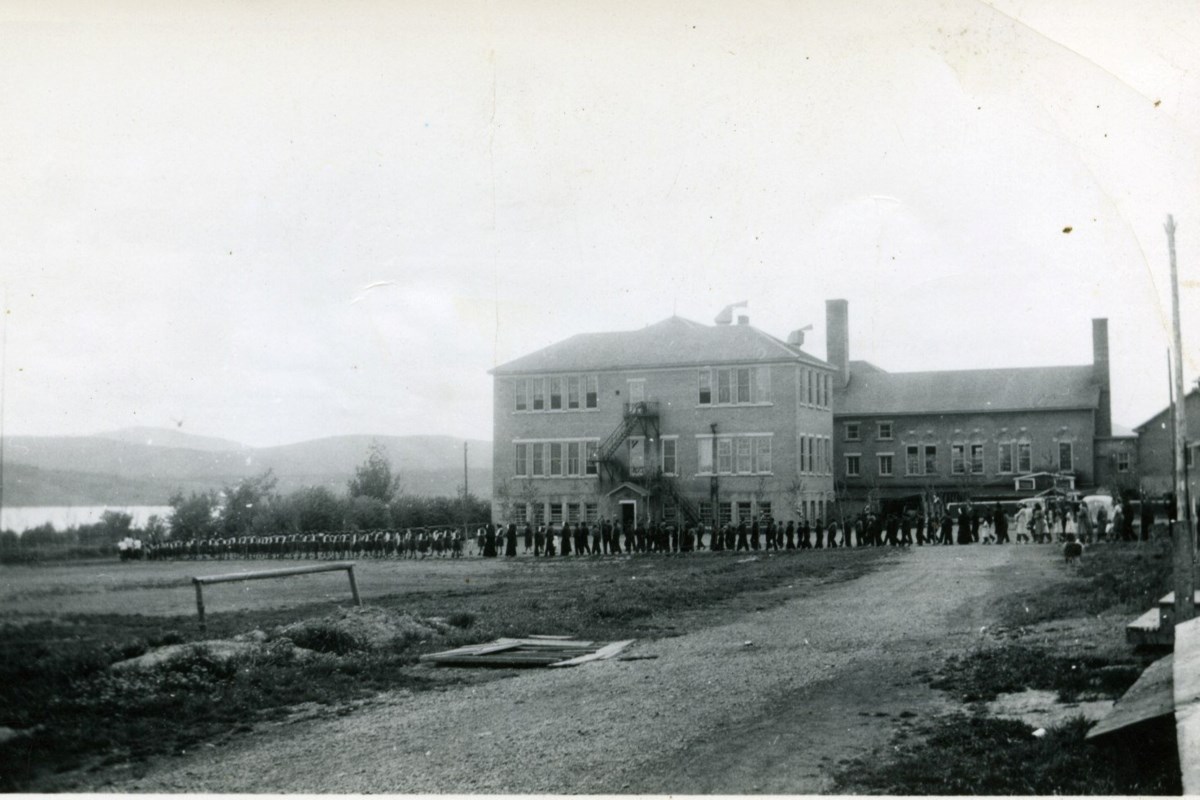 B.C. residential school abuser escapes justice
Man wanted on 21 sexual and physical abuse charges against 10 victims has fled Canada, RCMP say
On Friday, Pope Francis met with First Nations, Inuit and Métis delegates at the Vatican and offered a formal apology for the harm caused by Catholic residential schools in Canada.
For at least 10 students from Lejac Indian Residential School and Cariboo-St. Joseph's Indian Residential School, this evil came at the hands of Edward Gerald Fitzgerald. The Roman Catholic Church operated Lejac School near Lake Fraser, British Columbia from 1922 to 1976 and Cariboo-St. Joseph's near Williams Lake, British Columbia, from 1890 to 1981.
In 2003, the RCMP's Residential Schools Task Force charged Fitzgerald, then 77, with 10 counts of indecent assault, three counts of gross indecency, two counts of buggery and six counts of assault on 10 male students at both schools. . RCMP North District Spokesperson, Cpl. Madonna Saunderson said the investigation remains open.
"He is believed to have resided in Ireland and there is no extradition agreement in place," Saunderson said in an email Friday. "The inquest remains open pending confirmation of Fitzgerald's death, at which time it will be closed. We have made these inquiries, and his current status is not known. Had Fitzgerald ever attempted to return to Canada, he would have was arrested under outstanding Canada-Wide Warrants.
Fitzgerald was a boys' dormitory supervisor in Lejac and Cariboo-St. Joseph between 1965 and 1973. If still alive, he would be around 96 years old.
On September 4, 2006, the Independent newspaper reported that Fitzgerald was living with members of his family in the "lavish and leafy" suburb of Sandymount in Dublin, after returning to Ireland in 2002. Fitzgerald emigrated to Canada from Ireland in the late 1950s and returned shortly after being questioned by the RCMP, the Independent reported.
The RCMP had alerted Interpol to the warrant for his arrest and tried to persuade Fitzgerald to return voluntarily to face charges, the Independent reported, but Fitzgerald refused. He was 81 at the time.
An Edward Fitzgerald, roughly matching Fitzgerald's age, is buried in Glasnevin Cemetery in central Dublin, according to cemetery documents. Genealogy records obtained by the citizen from the Dublin Cemeteries Trust indicate that Fitzgerald died aged 93 on August 5, 2019. Cemetery records list Fitzgerald as a pensioner and widower, whose last known address was a house of Tidy brick town in an upscale area of ​​West Dublin. district. The Citizen could not independently confirm whether the man buried in Glasnevin is the same as the man wanted by the RCMP. No other Edward Fitzgerald matching his age was in the records of the Dublin Cemeteries Trust.
The charges against Fitzgerald were the result of work done by the RCMP's Residential Schools Task Force, established in December 1994. In addition to a team of RCMP investigators, the task force employed a civilian researcher private school specializing in the history of First Nations and missionaries. .
Between 1994 and 2003, the task force interviewed 376 victims about 515 allegations of sexual offenses and 435 allegations of physical assault.
"A total of 330 victims have been identified along with 180 suspects and there have been 148 convictions for sexual assault and 11 for physical assault. (One-third) of all suspects have been determined to be deceased," Saunderson said in an email. "(A) total of 14 people have been charged with various offenses since the first allegations were made to the police in 1989. One of the last major tasks for NIRS task force investigators was to travel to Thailand. to bring an accused and indicted supervisor from a residential school in the 1960s back to Canada to stand trial.
The task force investigated allegations of abuse at 15 residential schools across the province, including Lejac and Cariboo-St. that of Joseph.
"The investigation was one of the largest and most challenging sexual assault investigations in British Columbia's history," Saunderson said. "A special protocol has been established between various Indigenous leaders, the BC Ministry of Attorney General, the RCMP and federal government officials that set ground rules for this specific investigation. The protocol was signed before the launch of the NIRS and ensured that it was a victim-focused investigation in which the police would not search for potential victims, and each victim had the opportunity to make a disclosure to the group of job only to choose not to pursue criminal charges. A Crown Attorney has been appointed to coordinate all NIRS prosecutions throughout British Columbia"
With files from The Canadian Press