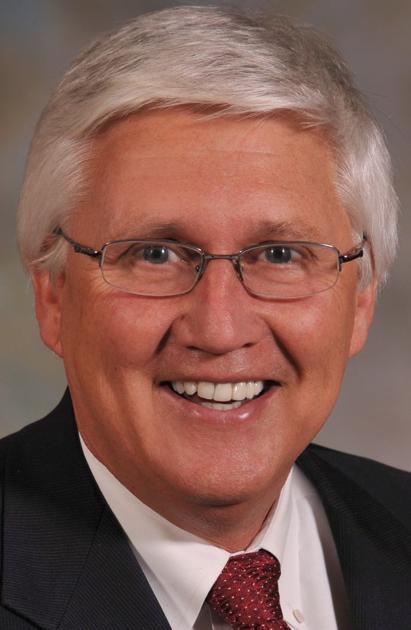 Meaning. Chuck Morse and Jeb Bradley: Republicans crafted a conservative and responsible budget | Op-eds
EARLY the year, Republicans in the state Senate pledged a conservative and fiscally responsible budget for New Hampshire. This week we delivered. The final budget package approved by House and Senate negotiators delivers on the promises we made to manage our state's finances, boost our economy, and meet the needs of the Granite State's most vulnerable populations.
Due to tax reforms the Republicans championed in recent years, New Hampshire's economy is among the strongest in the country. In fact, our state's unemployment rate is now lower than when the COVID-19 pandemic started. This budget cuts taxes for New Hampshire employers, reduces corporate income tax and business tax, and increases the BET filing threshold to $ 250,000. This will bring immediate relief to small businesses in New Hampshire and help create more high paying jobs for our friends and neighbors.
We are also phasing out the tax on interest and dividends on savings and retirement income, helping our seniors. We are protecting Main Street businesses that received a loan forgiveness under the Paycheque Protection Program from an unexpected tax bill and are reducing the tax on meals and rooms for the first time in decades to give a boost to our travel and tourism industry.
This budget relieves property taxpayers at all levels. We are returning $ 100 million in statewide property tax. We are also sharing $ 188 million in tax revenue on meals and rooms with cities and towns, an increase of $ 50.5 million from the last budget, and for the first time, we are protecting this revenue sharing with a dedicated fund. We are also increasing funding for county nursing homes by $ 29.1 million, which relieves the county portion of your property tax bill.
We promised to address funding for education, and we kept our promises. The COVID-19 pandemic has created challenges for our schools. Because enrollment was down last fall, our school funding formulas would have provided less funding for districts next year. We promised that would not happen, and we kept. We set the funding formulas and secured $ 67 million in state aid for our local schools.
This budget also provides $ 30 million in construction assistance for new school construction projects and $ 35 million as part of the emergency fundraising plan for school districts with the most pressing budget needs. Overall, this budget increases education funding by $ 102 million over the current law for a total of $ 2.2 billion.
We're also providing over $ 15 million in state aid to communities to keep our water clean and adding $ 25 million to the Affordable Housing Fund.
While ensuring to help taxpayers, small businesses and our communities, we have also increased the Rainy Day Fund to over $ 158 million for economic protection in future emergencies like the one we face in the COVID-19 pandemic.
This budget expands the choice of schools, creating educational freedom accounts for low-income New Hampshire families who need more choice in their children's education. School choice not only helps the students who benefit from it, but it also creates a spark of innovation throughout our education system.
We are strengthening our state's anti-discrimination laws to ensure that no one is seen as inferior, superior, or oppressive because of their inherent characteristics. Using the framework of our existing anti-discrimination laws, we have given parents and public employees a legal remedy if they are faced with such discriminatory concepts in their public schools or workplaces.
We promised to protect our most vulnerable, and we kept. This budget increases support for programs to fight against mental health and substance abuse, in particular the funding of a new forensic psychiatric hospital, additional transition beds to deal with the crisis of boarding schools in wards. emergency and full funding of the waiting list for people with intellectual disabilities. We have also set aside $ 3 million to help seniors and veterans recover from the social isolation caused by the pandemic.
This budget protects unborn children by prohibiting late abortions in the 7th, 8th and 9th months of pregnancy. New Hampshire will join 43 other states that already have these protections. We are also strengthening our laws against the use of public funds for abortion services.
Together with our House colleagues and Governor Chris Sununu, Senate Republicans have kept their promises and brought forward a conservative and financially responsible budget for all of New Hampshire.
Senator Chuck Morse (R-Salem) is President of the Senate. Senator Jeb Bradley (R-Wolfeboro) is the majority leader in the Senate.