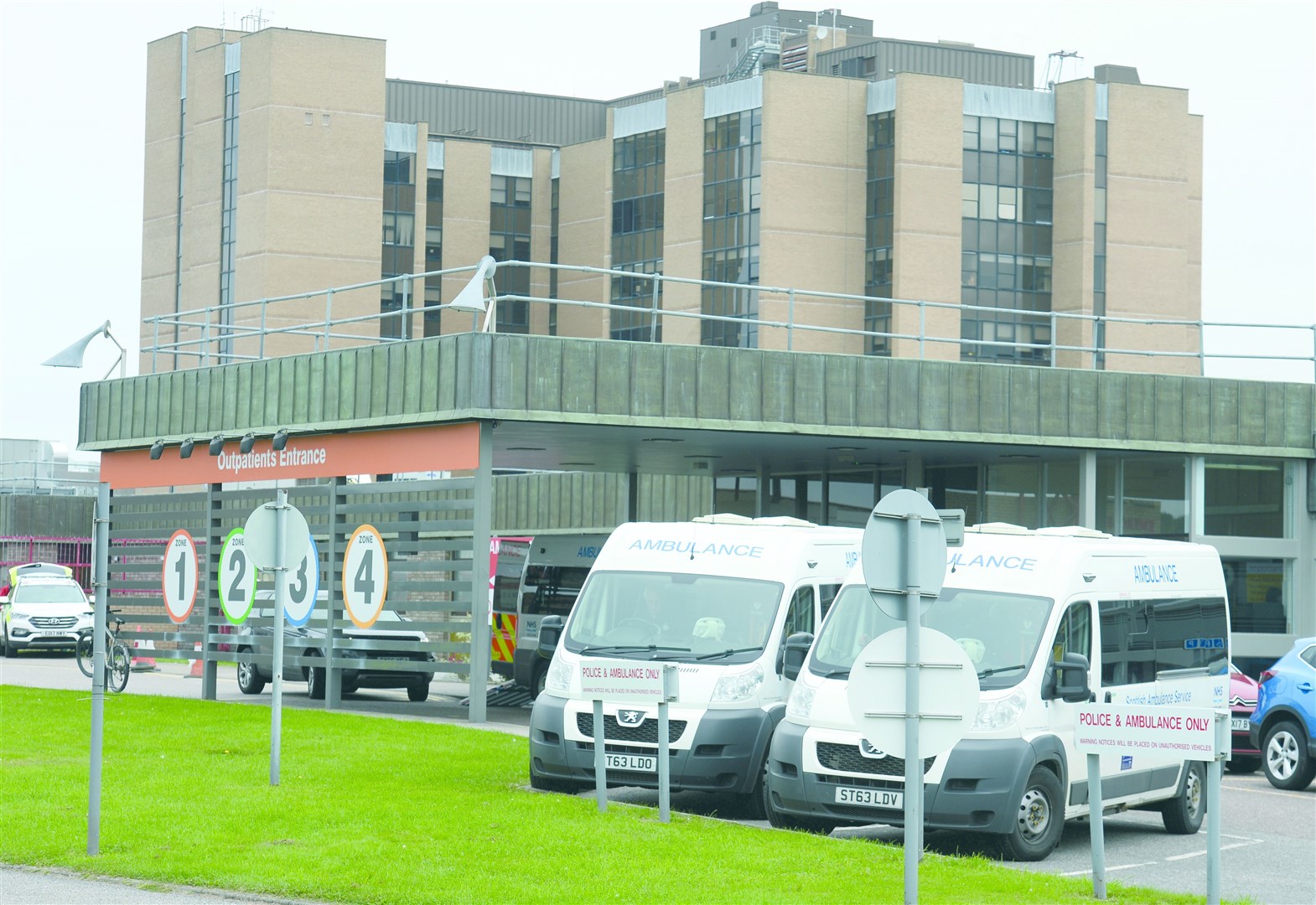 Raigmore Hospital in Inverness was born out of the conflicts of WWII
The Inverness name 'Raigmore' is reputed to derive its name from Gaelic for 'great fortified abode' – and it certainly looked more like a fort than a medical center when the hospital of that name opened its doors there. turned 80 last week.
World War II was raging in 1941 and there were 250,000 soldiers of various nationalities massed in the Highlands, including Polish, French, Belgian and Dutch soldiers who had seen their country fall under Nazi occupation.
A national plan for EMS (Emergency Medical Services) hospitals was being rolled out and when the Department of Health looked for a local site, it actually looked at Lentran. The space at Culduthel hospital was also examined.
But when the flat land adjoining Raigmore House, owned by the Mackintosh family, was selected and compulsorily requisitioned, Raigmore Hospital was built.
An upset ND Mackintosh wrote to the Inverness Courier in November 1941, protesting: "This institution has a wrong name. It's not Raigmore at all but Easter Drakies or, more accurately, Culcabock. It causes endless confusion.
He claimed people kept ringing the bell at Raigmore House looking for the hospital. Nowadays, of course, with its imposing tower, it's hard to miss it.
Raigmore House, a three-story mansion dating from the 1850s, was requisitioned as the headquarters of RAF Fighter Command Group 14 from 1941 to 1946 and was then used by the Royal Auxiliary Air Force until 1957 before the house was released. demolished in 1965.
Local company Campbell Construction completed the series of low-rise brick hospital buildings in just six months and Dr Russell Martin, Regional Hospital Officer for Northern Scotland, has signaled its readiness to accept patients military – although the local population was accepted until May 1944, when the D-Day landings were looming.
There were 40 steam boilers to heat the hospital, with 30 drivers feeding the coke around the clock.
Departments 3, 6 and 7 admitted patients on the first day and departments 1, 5, 8, 2 and 4 followed suit in the following days and weeks. Ward 12 opened in December, Ward 13 in January and on the 15th, 10th, 16th and 9th followed in mid-May.
The long, narrow rooms had 38 beds, with room 16 having a glass veranda to help TB patients get fresh air. Sarah MacDougall, of Tobermory, became the first matron – and her duties included ordering food!
When Colonel AES Irvine arrived as medical superintendent, he organized film screenings for each department and had tennis courts and a football pitch installed. Dr Richard Murray became Raigmore's orthopedic surgeon in 1943 and organized the first orthopedic service in the Highlands and Islands before retiring in 1968.
In August 1944, the first of six ambulance trains brought wounded soldiers to Inverness, with Raigmore's staff boarding them at Aviemore to organize their admission.
Polish patients were furious to discover that German prisoners of war were being treated in a closely guarded room. Several attempts by the Poles to gain access to the Germans were thwarted, which was just as good that they had shredded glass as weapons.
Over 4,000 patients were admitted in Raigmore's first year, but the end of the war saw 90% of admissions be civilians in 1947.
The first nursing training school began in 1946 with 12 trainees. Up to 80 trainee nurses were trained in 1950 at a combined nursing school.
Those of a certain vintage will recall the Recreation Hut, a log cabin built by the Canadian Forestry Corps for the use of hospital staff as a thank you in 1945, which was still a place of dance until its demolition in the years. 1970.
The Scottish Ambulance Service replaced the Red Cross service in 1948 and Raigmore became the Ambulance Base for the Inverness area. The first RAF helicopter carrying a patient arrived in the early 1950s.
This year marks the 70th anniversary of the opening of the first Maternity Wing in Raigmore, with Ian Campbell of Spean Bridge the first baby born there, while the first pediatric unit followed in 1955.
In 1956, the Mackintosh family, whose land had been seized during wartime, received £ 6,000 from the government for the 65 acres of hospital land. Raigmore, 15, was set for a bright future, as we'll see next week.
n Sponsored by Ness Castle Lodges.
---
Do you want to respond to this article? If so, click here submit your ideas and they can be published in print form.
---