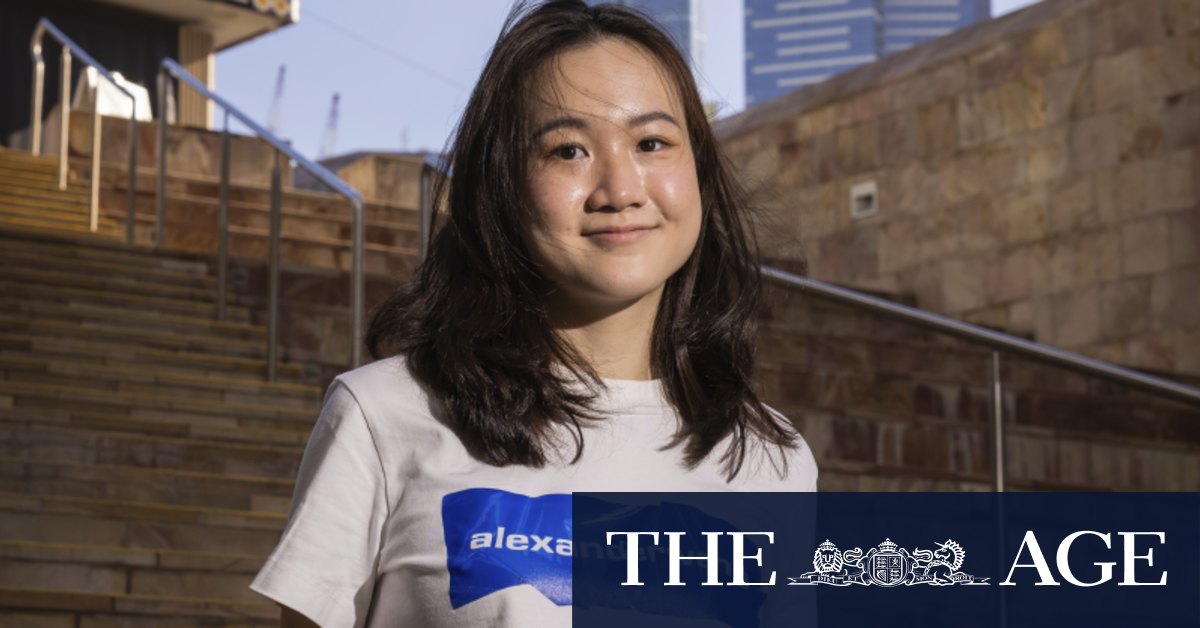 Two years after COVID closures, students from international schools return to Victoria
The 'State of Education' still has more international high school students than the rest of Australia, although numbers have plummeted during COVID from nearly 9,000 at the end of 2019 to just over 4,800 in the end of last year.
Victorian government schools accredited to teach international students – more than 100 secondary schools and 50 primary schools – were forced to suspend new enrollments last year as the state battled coronavirus outbreaks.
There are now around 3,300 international students enrolled in public schools. Tuition fees for international students in public schools this year range from $12,628 for elementary students to $18,819 for grades 11 and 12.
Homestay fees range from $200 to $370 per week, according to government documents. Students can also study online in Term 1 and 2 before flying to Australia later this year.
Phil Honeywood, from the International Education Association of Australia, said newcomers were crucial and that schools and governments "really need to make sure we tick all the boxes to meet the challenges they will face.
"This will include finding enough foster families, overcoming certain vaccination protocols [for under-18s]and making sure they don't start the school year late due to lack of commercial flights.
But Tracey O'Halloran, who runs Australia's Education Assessment Services – which helps schools market overseas and tests international students – is optimistic of a quick rebound.
"The school sector will take time to recover, maybe four to five years," she said.
Loading
"Parents of school-aged children will take the time to feel confident again to send the child abroad while there is still uncertainty. But we hope it will be much sooner .
Throughout COVID, dozens of the state's most expensive private schools have advocated for the urgent return of international students.
Among them is Oakleigh Grammar, which has 20 international students this year, up from 50 before the pandemic.
Principal Mark Robertson said 10 students had remained in Australia throughout the pandemic, five had left other schools which had closed their international student programs and the other five had arrived by air over the summer , mainly from Cambodia.
Loading
COVID has also expanded Victoria's boarding schools, which have become increasingly reliant on international students over regional and rural Australians.
Many have kept their doors open over the past two years to deal with students who have been unable to return to their home countries.
Katherine Tong, boarding captain at Burwood PLC Girls' School, has not seen her family in China for 842 days (as of Thursday). She said the boarding house had become a home away from home.
"Although I can't see my real family, my friends and all the staff are really nice, so I feel like I've found a second home in Australia," the 17-year-old said.
Katherine plans to visit her family when she graduates and then go to university in Australia.
A spokeswoman for Victoria's Department of Education said: 'Throughout the pandemic we have continued to support current and prospective international students, we are providing additional wellbeing and learning support to students on land and abroad, as well as financial support for international students. face difficulties. »
Opposition education spokesman David Hodgett said it was fantastic to bring international students back to Victoria.
The Morning Edition newsletter is our guide to the most important and interesting stories, analysis and ideas of the day. register here.