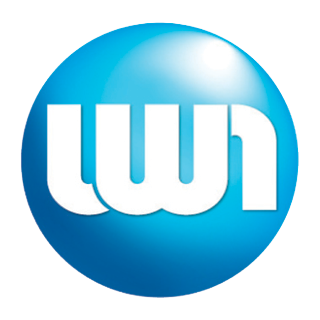 Universities will need a license to export knowledge
[ad_1]
NORWAY
The Norwegian government has proposed a regulation that will require universities to apply for an export license if they wish to export knowledge produced in Norway to other countries.
The proposal was made in a government white paper (in Norwegian) published by the Ministry of Foreign Affairs and titled "Export of Defense Material from Norway in 2020, Export Control and International Non-Proliferation Cooperation".
The proposal was made on June 12 and approved "by the King in Cabinet" the same day, meaning the bill has government approval and can now be voted on by parliament.
In a passage from the white paper, the ministry states: "After careful consideration, the ministry concluded that the control of sensitive knowledge [exported from Norway to other countries] can be best done by specifying what [knowledge] needs a license, when this license request is applied and how to request a license from the ministry.
He proposes to establish a system for these licenses where stakeholders, who will transfer knowledge about goods and technologies requiring a license and other knowledge that can be used for military purposes for foreign citizens, will have to apply to the Ministry of Foreign Affairs before sharing information or research can take place.
"It will also be specified that such a control will also be [cover] knowledge transfer in Norway for use abroad.
Universities called to the ministry
On June 14, the universities were called to a meeting with the Foreign Ministry for guidance on working with the new control regulations for knowledge transfer.
Control is needed on the export of knowledge from Norway to other countries in accordance with the new regulations. Higher education is considered to be particularly at risk because there is a potential threat that someone could use knowledge from research to contribute to the development of weapons of mass destruction.
A consequence of the new regulations regarding research collaboration with people who do not live in the European Union or the European Economic Area, or who are not members of the NATO Defense Alliance – that is, say all countries for which Norway does not have a security collaboration agreement. with – will be that an export license application for knowledge transfer will be required.
The Norwegian Police Security Service (PST) has surprisingly warned of the risks of working with countries as diverse as Brazil, Japan, South Korea, South Africa and Malaysia, as well. than against the threat of espionage from Iran, Pakistan, China and Russia.
At the meeting, universities were informed that the regulatory changes should be followed by an extensive information campaign regarding the license required for knowledge transfer. In particular, this will be directed to Norwegian research and higher education institutions.
The Ministry of Foreign Affairs has already stepped up information work for academics.
PST has also held regular meetings with Norwegian technological research institutions which are considered particularly vulnerable to attempts to conceal knowledge acquisition.
The ministry said that more attention was being paid to regulations and how they should be followed, as well as the distribution of sensitive technology and knowledge.
The new regulations will ensure that the government, through the Foreign Ministry, has the final say when deciding on research collaboration with other countries.
Norway in danger
"Changes in the regulations will be followed by targeted information work aimed at the players concerned by the [proposed] license for knowledge transfer, especially Norwegian research and higher education institutions, "the Foreign Ministry said at the launch.
Norway is considered particularly attractive for attacks aimed at knowledge transfer, among other things because higher education is free, scientific positions are well paid and because Norwegian research and higher education institutions are highly internationalized in areas of research relevant to export control.
"In recent years, several attempts to illegally transfer knowledge have been discovered and hampered," the ministry said in a statement.
The Office of the Auditor General has also criticized weak controls on the export of knowledge and the PST has, in the annual assessment of the threat to Norway in recent years, asserted that foreign stakeholders have attempted to secure sensitive knowledge for military purposes undermines Norwegian security and defense interests.
Impact on scientific activity
Vincent Fleischer, executive vice president, strategy and communications of SINTEF – Norway's largest research institution – said the regulation would potentially affect all of the institute's scientific activities.
Founded in 1950, SINTEF is an independent research organization with expertise in technology, medicine and social sciences, with 2,000 employees from 75 countries. It carries out contractual and R&D projects generating a turnover of NOK 3 billion (US $ 353.7 million) and maintains a close partnership with the Norwegian University of Science and Technology.
Fleischer said Khrono, the online newsletter of the Norwegian university, that the ministry's instructions target not only research but also supervision, seminars and conferences as examples of knowledge transfer.
Fleischer also said that almost any area of ​​research SINTEF works in may be relevant to another country's military capabilities.
"We have respect for the geopolitical situation and the security aspects that flow from it, but at the same time we see that several dilemmas will arise," he said.
"There are very few options for a small country like Norway to draw a line around about 75 countries in the world and say, 'We will have little collaboration with these countries.'
"We can't be like the United States or the United Kingdom and have researchers in absolutely every area, we have to collaborate with other countries.
"Of course we can only collaborate with the French or the Americans, but it will be bad for Norwegian businesses and this is not a world we want," Fleischer said. Khrono. "We face huge global challenges and what we need more than ever is collaboration to find solutions. "
[ad_2]